Grants
| Community

Support
Artistic
Projects
Grants to NYC-based ensembles and presenters for artist-generated projects.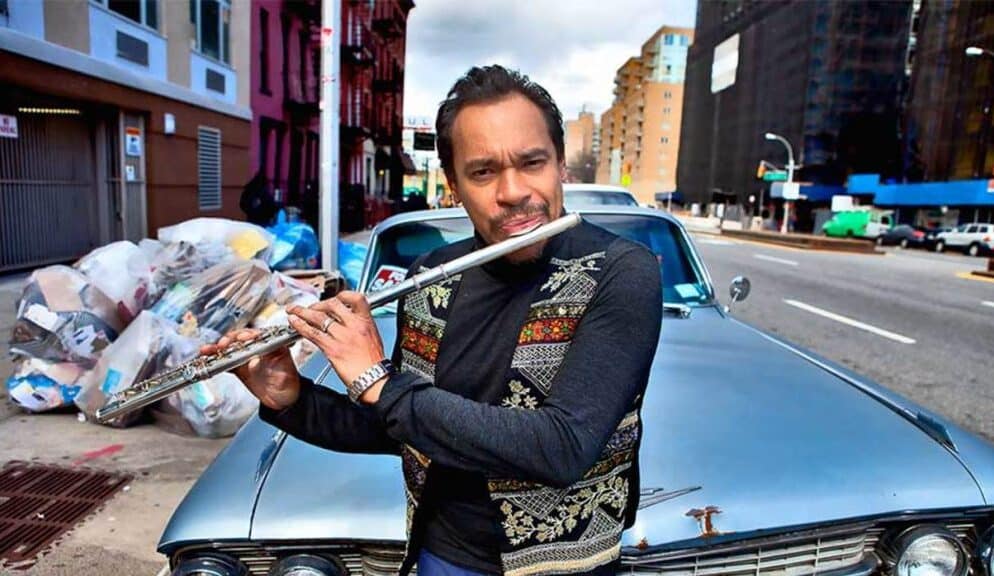 Application Deadline: Thursday, October 5, 2023, 11:59 PM ET
ABOUT THE PROGRAM
Chamber Music America's Artistic Projects offers grant opportunities for small ensembles and presenters, with operating budgets under $250,000, to bring their creative ideas to completion and present them to audiences in the five boroughs of New York City. CMA defines chamber music as music for small ensembles between two and ten musicians, with one musician per part, generally without a conductor. This encompasses contemporary and traditional jazz, classical, and world genres.
CMA will fund ensemble projects that may include performances, recordings, new compositions, and residencies. If the proposed project is a collaboration involving other artistic disciplines or genres, it must be work that centers the ensemble.
The Board of Directors of Chamber Music America has made diversity, inclusion, and equity a primary focus of the organization's work. Through the panel review process, CMA hopes to arrive at a final slate of grantees that is representative of the field in terms of race, gender and musical style. Read CMA's Commitment to Diversity, Inclusion, and Equity.
All activities must take place within the boroughs of New York City between January 1, 2024 and December 31, 2024. Applicants and their primary collaborators (if applicable: presenters, ensembles, composers) may be part of only one Artistic Projects application per grant period.
Artistic Projects is made possible with generous support from the Howard Gilman Foundation.
For more information, contact:
Adriana Vergara, Grant Programs Associate, avergara@chambermusicamerica.org

Frequently Asked Questions
Who can apply to the Artistic Projects Program?
Ensembles of 2-10 musicians that perform any style of small ensemble music encompassing contemporary and traditional jazz, classical, and world genres in the five boroughs of New York City. For additional eligibility requirements, view the Guidelines.
What does the program fund?
Artistic Projects funds five sessions that may include performances, recordings, new compositions, and residencies with funding support ranging from $7,500 to $20,000.
If we are not able present in a live venue because of the pandemic, may we perform virtually?
Should it not be possible to perform for documented health and safety reasons, virtual performances are possible.
Does an ensemble need to have its dates and venue(s) confirmed at time of application?
An ensemble will be asked for proposed dates and a proposed venue in the application; however, if funded, date and venue booking confirmation will be required. 
When must Artistic Projects take place?
Grant activities must take place between January 1 to December 31, 2024.
Yes, the ensemble leader is responsible for filing the appropriate tax forms, collecting receipts and invoices, and completing and submitting the final report on grant expenses.
Do the musicians on the submitted ensemble audio samples have to be the same as those in the application?
Either the full ensemble or at least 50% of its musicians must be heard in the audio samples. Please note that a duo must submit works with both partners.
What file formats are accepted for the audio uploads?
Acceptable audio formats are mp3 and m4a.
How do I apply for this program?
Apply here. Review the application guidelines. An application webinar will be provided. Additionally, a consultation may be scheduled, or questions may be sent to CMA staff listed below.
Why does Chamber Music America ask for my race and ethnicity?
CMA collects data on race and ethnicity in connection to grant programs and applications; membership; and surveys with partner organizations, like funding partners. As such, CMA has developed a set of standards for keeping, collecting, and presenting data on race and ethnicity that aim to provide consistency in collecting and using this type of data.
These standards have been developed in accordance with data collection standards by other groups such as CMA's funders, federal agencies, and agencies that track race and ethnicity data.