Articles
| American Ensemble
The Grand Canyon Music Festival's
Resounding Voices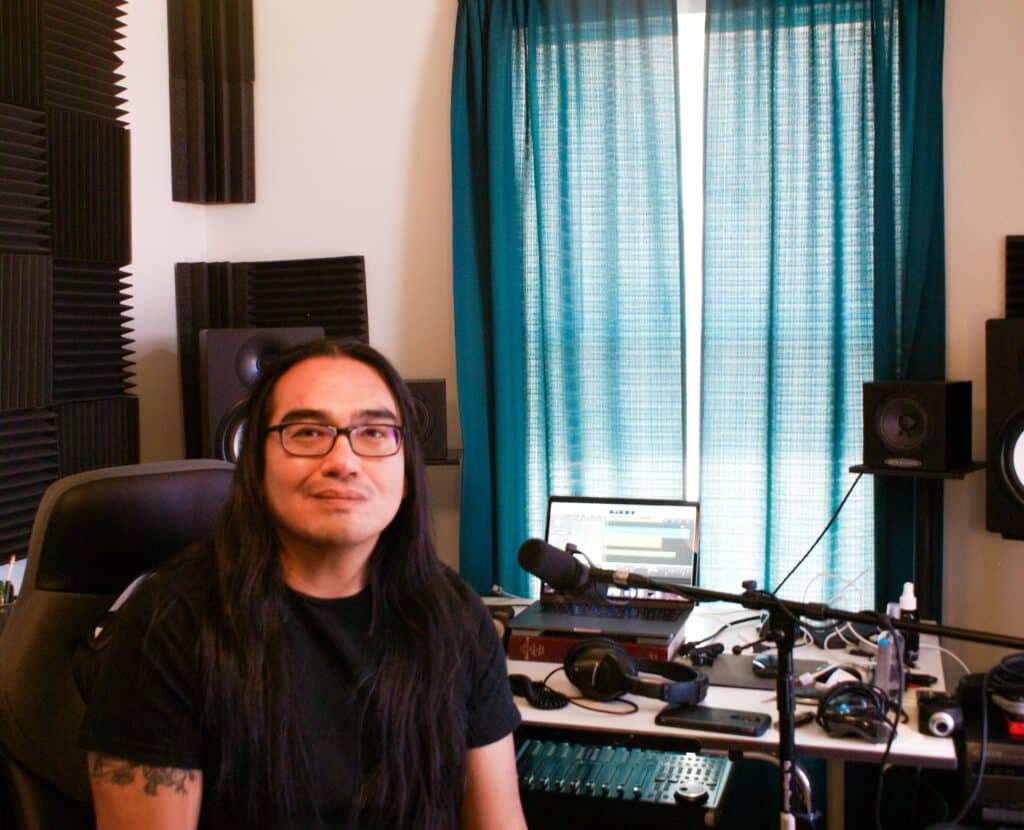 No community has been harder hit by the pandemic than Arizona's Indigenous population. COVID-19, says Grand Canyon Music Festival (GCMF) artistic director Clare Hoffman, has only underscored "the horrific conditions people are living with on the Navajo and Hopi nations. Many live in homes without electricity, water—forget about Internet." 
For twenty years, GCMF outreach activity has included the Native American Composers Apprenticeship Program, in which Navajo and Hopi high school students write chamber music, receiving mentorship from composer-teachers (currently Raven Chacon and Michael Begay), and feedback and performances from professional string quartets (currently the Catalyst Quartet). In August, a moving and intriguing new podcast featuring NACAP students debuted: Original Score, an Indigenous perspective on music. 
Begay is Original Score's host, and he's an ideal guide. "I describe the landscapes," he explains, "try to give the listener a whole sense of where the student is coming from, what their world is like." 
"What we're trying to do," says Hoffman, "is make people aware of the riches that are there . . . the voices, the culture . . . the other side of the story."
A NACAP apprentice himself in 2001, Begay has an easy rapport with his interviewees. "The main thing," he says, "is giving them their voice, their time to talk." In one segment, student Damien Jones, son of a medicine man, discusses using percussive cello hits to structure his original work "Random In Between," just as his father uses drumming to structure his rituals. In another, Cina Curley describes writing "Same Difference" about her parents' separation, which occurred when she was in fifth grade. "Up to my junior year," says Curley, "I was still really upset about it . . . I decided to write all the phases of their relationship." Anger plays out mainly in the lower strings; happiness in the upper. Curley found "it's easier to use emotion in sound" in string quartets. Another student, Gemal Benallie, puts it most directly: "Music kind of helps you with some problems you're dealing with," he says. "It's something that helps me to cope with things, helps me express feelings." 
In the series' third and fourth episodes, we hear from 2014 alumna Sage Bond, an active singer-songwriter and heavy-metal performer currently pursuing music education and operatic voice at Northern Arizona University. She recalls how, early in her NACAP experience, transcribing guitar power chords to "these fancy instruments that were unfamiliar to me was a lot to take in." But by performance time, she says, "I just couldn't believe how elegant my songwriting sounded, how these notes I transcribed from my guitar on this paper were being read by these other musicians, and it sounded so beautiful compared to what metal was inspiring in my head." 
Bond says that "coming from the reservation and going to school now, where I am one of two Navajo students in their music program, was like culture shock for me." But, she says, "I know I'm capable of this, because of learning to write quartet."
Original Score is funded by a Lewis Prize Infusion Award and is available to stream for free on Mixcloud.