Articles
| American Ensemble
Johnaye Kendrick's
Steady Focus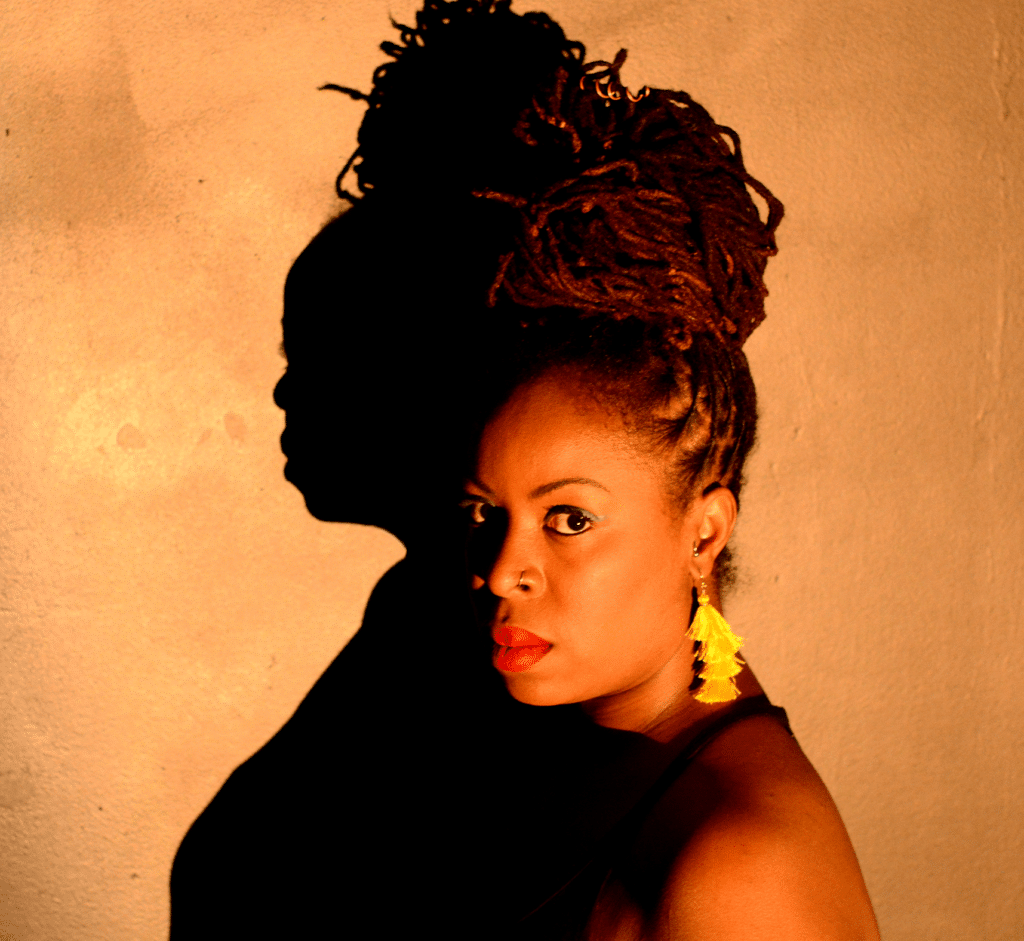 Vocalist and composer Johnaye Kendrick has been on a steady upward trajectory ever since discovering a deep affinity for jazz at Western Michigan University in the early 2000s. "I never had any training in [jazz] singing until I got to college," Kendrick explained. "For my audition tape, I just sang the soprano parts of the vocal jazz charts that we were singing in high school. I hadn't listened to any jazz until right at the end of high school, when I heard Sarah Vaughan. Then I bought all of the Sarah Vaughan recordings I could, I fell in love with her. By freshman year, I was just imitating her like crazy." 
After becoming deeply versed in the nuances of Vaughan's vocal style, Kendrick spent the next three years vigorously and studiously crafting her own unique approach to her instrument. Her hard work paid off: she was honored with a DownBeat Student Music Award for Outstanding Jazz Vocalist, and later earned a spot in the Thelonious Monk Institute two years after graduating from WMU, in 2007. "My process is to look down and focus on what it is I need to do," she said. "There's a lot of exterior things going on, but I just mind my business and do my work, and everything that is meant for me will happen."
Kendrick gained further recognition touring with the Nicholas Payton Sextet, recording with Ellis Marsalis, and via two albums as a leader, 2014's Here and 2018's Flying, featuring Dawn Clement on piano, Chris Symer on bass, and drummer D'Vonne Lewis. Her compositions are imaginative and sonically potent, sometimes featuring Kendrick accompanying herself on harmonium; in live performances, she will also often pick up a violin or viola.   
In 2020, Kendrick shows no signs of slowing down: she's currently gearing up to record a new album with fellow power-vocalists Sara Gazarek, Amanda Taylor, and Erin Bentlage in a quartet called säje. "I think it's interesting how surprised people are," Kendrick said. "We've only done a handful of performances, and I think we're trying to push the boundaries of what it means to be a vocal ensemble. But when we go on the road, people say 'Oh my god, you guys are legit!' People say the right things, but there's a certain tone to their [compliments]. As a woman in this industry, I'm used to that."
Occasional skepticism aside, säje's acapella performances are undeniably virtuosic. The quartet shared its first single, "Desert Song," in fall 2020. Incredibly, without the release of a full album, säje been nominated for a Grammy Award (Best Arrangement, Instrument and Vocals), a testament to the natural chemistry and ease of their collaboration. 
To stay engaged with fans during the pandemic, the group has been sharing new music monthly via the interactive subscription service Patreon. They plan to draw from these new recordings and arrangements when they begin work on their debut album next year.