Articles
| American Ensemble
Cecilia Smith:
Open Book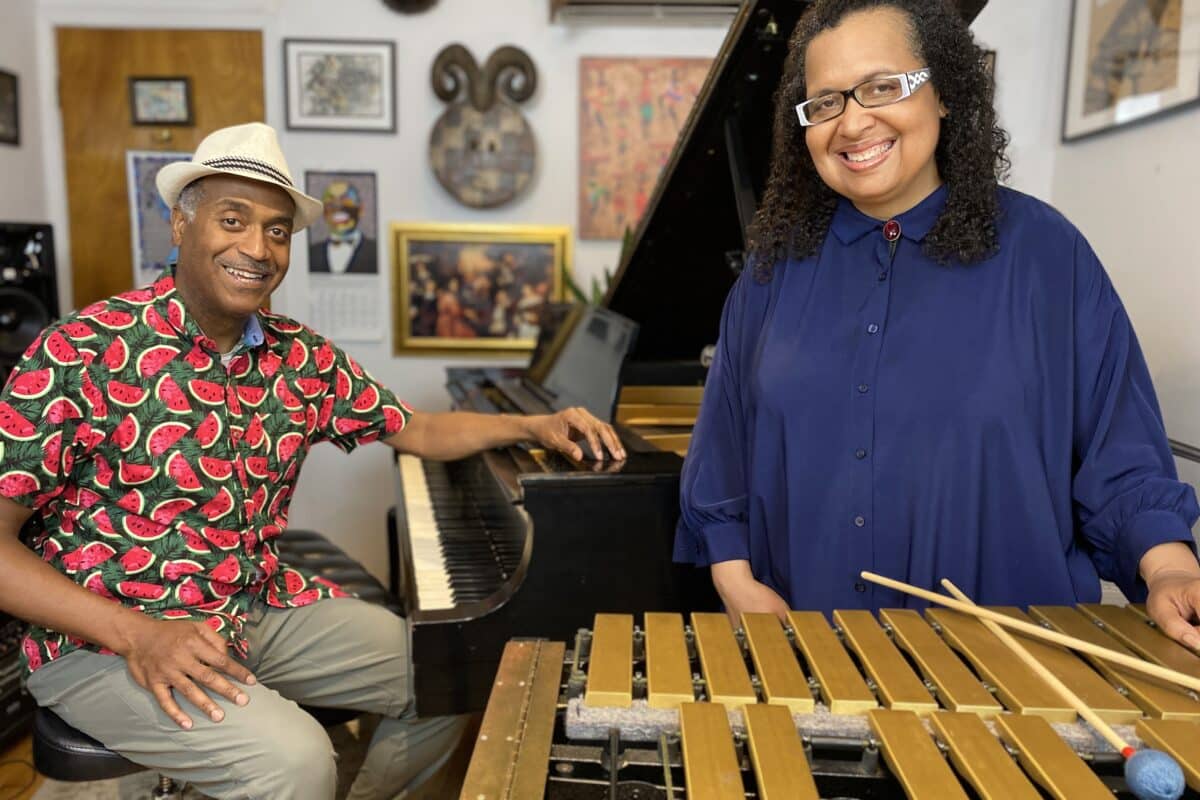 "Tell your story." It's an adage as old as jazz itself; it's also the essence of a jazz solo. Cecilia Smith is an accomplished musical storyteller and, even in the depths of the pandemic, managed to find new stories to tell.
A Brooklyn-based vibraphonist, composer, and educator, Smith is a leading light of the four-mallet technique on her instrument. She's recorded four albums as a leader and appeared on dozens of others, including collaborations with jazz greats like pianist Randy Weston, vocalist Cassandra Wilson, trumpeter Cecil Bridgewater, saxophonist Greg Osby, bassist Milt Hinton, and poet Tracie Morris. She's also explored various multimedia formats for her work. In 2017, she presented at TEDx Talk, entitled "Jazz Ideology Applied to Typical and Non-Typical Communities." In it, she shares several stories of teens grappling with physical and emotional issues. She said during her presentation, "I wanted to combine jazz with other artistic media in a way that had never been done before, and change hard-wired notions about race, class, and culture."
As is the case for many musicians, Smith was faced with severe challenges when the performing arts world shut down in March 2020. Most musicians were forced to find new ways of doing business. For Smith, that meant working with a new collaborator: her neighbor, the pianist Lafayette Harris. Harris had set up a studio in his sub-basement to livestream performances and invited Smith to join him for a series of duets. Rather than drive her arsenal to a gig, she and Harris' teenaged sons carried her instruments down the street, and then down the stairs.  
The engagement was equal parts new and old for Smith. Playing with Harris introduced her to a new virtual format of live music, but the piano-vibes format took her back to one of her original inspirations: the great duo recordings of pianist Chick Corea and vibraphonist Gary Burton. "I love being able to figure out new things," she said. "Even this last year, playing with Lafayette… we're working out [new] voicings."
When she was growing up, Smith studied piano and drums before taking up the vibraphone in high school, and she attended Berklee School of Music in part to follow in Burton's footsteps. She also adopted his four-mallet technique, which can yield deeper resonances and more complex harmonies. It's also more of a challenge, she noted, and isn't taught as widely as once was.
In addition to her livestreams, Smith has kept busy pursuing grants from numerous organizations both for her own music and her Mary Lou Williams Resurgence Project, dedicated to the great pioneer of jazz piano. Discussing the project, Smith enthusiastically shared stories of jazz greats like Thelonious Monk and Bud Powell, and of Williams' deep influence on their music. As the performing arts world reawakens, she'll doubtless find new tales to tell and audiences eager to hear them.