Grants
| Ensemble

Development
Ensemble
Forward
Coaching for emerging NYC-based ensembles that perform Western European classical and contemporary chamber music.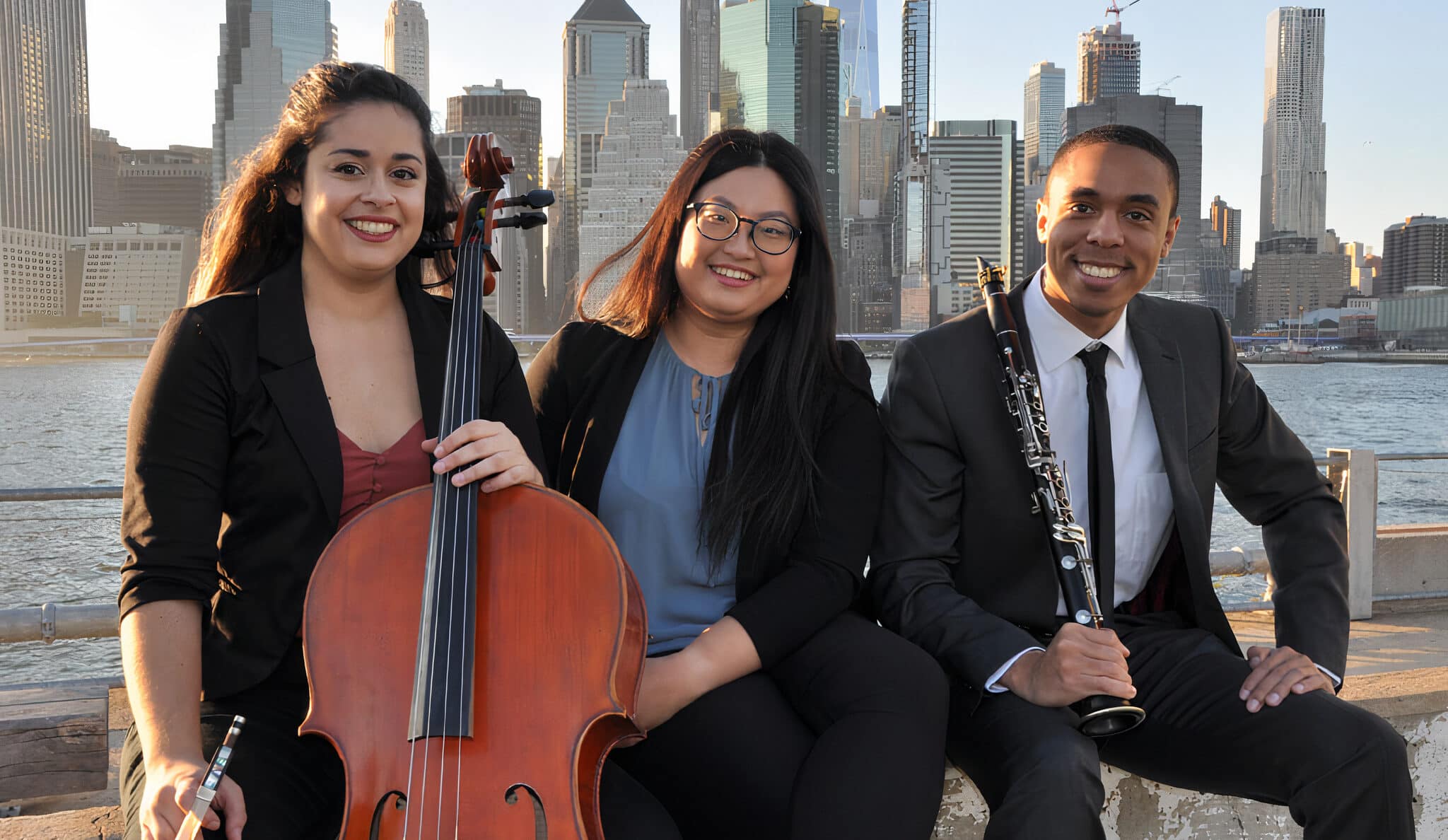 Applications are currently closed.
About the Program
Chamber Music America's Ensemble Forward program is an initiative for emerging ensembles that perform Western European classical and contemporary chamber music and are based in the five boroughs of New York City. The goals of this program are to support ensembles at a crucial time in their career development and to help them navigate an increasingly demanding cultural landscape.
The Board of Directors of Chamber Music America has made diversity, inclusion, and equity a primary focus of the organization's work. CMA's goal in this program is, through the panel review process, to arrive at a final slate of grantees that is representative of the field in terms of race and gender. Read CMA's Commitment to Diversity, Inclusion, and Equity.
APPLICATION WORKSHOP
(Deadline Extended: October 20, 2022, 11:59 PM ET)
---
APPLICATION DOCUMENTS
The year we spent coaching with Nick Revel was invaluable!! We knew this would be a valuable experience, but we didn't realize just how much we would get from it. We got business insights, rock solid music coachings, and recordings that we were able to release! Truly, all thanks to the Ensemble Forward program. We are so glad that this program exists.
Sputter Box, 2021 Ensemble Forward Grantee
Eligibility
An ensemble is eligible if:
It consists of 2 -10 musicians;
It is based in one of the five boroughs of New York City;
A minimum of one member of the Ensemble is a U.S. citizen or permanent resident;
It performs Western European classical and/or contemporary music.
The ensemble:
Members may be recent conservatory, college, or community college graduates or have reached a high level of performance through other music instruction;
May include a member that is on track to graduate before December 2023, however, student ensembles are not eligible;
Must be no more than five years into its professional career;
If a prior Ensemble Forward grant recipient, the ensemble applicant must have finished its project and submitted a final report.
The Coach
Applicants to the program must apply with an ensemble coach, an experienced artist-educator from the classical and/or contemporary music field. Applicants may consult with CMA staff to help identify a coach for their ensemble or engage a coach of their choice. The coach must be a citizen or permanent resident of the U.S.
Ensemble Forward
Frequently Asked Questions
Who can apply to the Ensemble Forward Program?
Ensembles of 2-10 musicians that perform Western European classical and contemporary chamber music based in the five boroughs of New York City and in the early stages of a career are eligible.
What does the program fund?
Ensemble Forward funds five sessions with a chamber music coach. The program provides the coach $2,500 for a total of 5 sessions with the ensemble and each ensemble musician receives $1,000.
What are the other components of the program?
The program will provide grantees with complimentary attendance at CMA's 2023 national conference, Learning Residentials – skill-building sessions/workshops led by industry experts, networking opportunities, $4,000 in funding support for a demo recording, and a one-year membership to CMA.
If we are not able to meet with our coach in person because of the pandemic, may we meet remotely?
Should it not be possible to meet with your coach in person for health and safety reasons, virtual sessions are possible with the entire ensemble participating as a group.
When must Ensemble Forward coachings take place?
Grant activities must take place between January 1 to December 31, 2023.
We do not have a chamber music coach. How can we find one?
CMA staff can provide names and contact information for potential coaches.
Yes, the ensemble leader is responsible for filing the appropriate tax forms, collecting receipts and invoices, and completing and submitting the final report on grant expenses.
Do the musicians on the submitted ensemble audio samples have to be the same as those in the application?
Either the full ensemble or at least 50% of its musicians must be heard in the audio samples. Please note that a duo must submit works with both partners.
What file formats are accepted for the audio uploads?
Acceptable audio formats are mp3 and m4a.
How do I apply for this program?
Review the application guidelines. An application webinar will be provided. Additionally, a consultation may be scheduled, or questions may be sent to CMA staff listed below.