Cleveland Quartet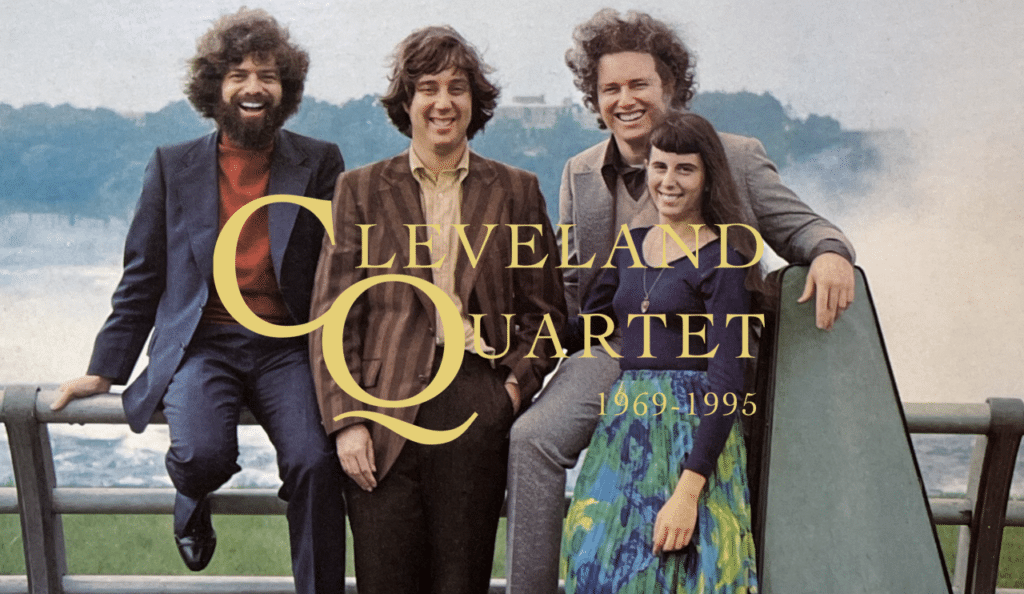 In a memorable career spanning the years 1969-1995, the Cleveland Quartet was hailed internationally as one of the pre-eminent string quartets of its time. A quarter of a century later the Cleveland Quartet continues to be widely celebrated through its recordings and the teaching legacies of its members.
Founded in 1969 by violinists Donald Weilerstein and Peter Salaff, violist Martha Strongin Katz and cellist Paul Katz, the quartet played more than 2,500 concerts across five continents in the great music capitals of the world; made 70 recordings for RCA Red Seal, Sony, Philips, Telarc and ProArte Records; and commissioned dozens of new works, while simultaneously establishing themselves as world-class teachers. One of the most admired ensembles on the international scene, the Cleveland Quartet performed nearly 30 complete Beethoven quartet cycles in New York, Washington D.C., San Francisco, Paris, Rome, London, Florence, and Tokyo. At their peak they played 110 concerts a year consisting of regular tours throughout the United States, Canada, Europe, and Japan, with additional tours to the former Soviet Union, South America, Australia, New Zealand, the Middle East, and Eastern Asia. Summers included repeated appearances at the prestigious European festivals of Salzburg, Edinburgh, Lucerne, Berlin, London, and Helsinki, annual appearances at Lincoln Center's Mostly Mozart Festival and 20 years of summer residencies at the Aspen Music Festival in Colorado.
They were the first classical artists ever to play on the televised Grammy Awards (1972), appeared on the NBC Today Show, and in 1976, performed at the White House for the Inauguration of President Jimmy Carter. Their final CD won two Grammy Awards in 1996 for "Best Chamber Music Performance."
In discussing the dissolution of the Cleveland Quartet in their final program notes of 1995, founding cellist and former CMA President Paul Katz remarked, "The decision to disband was a difficult but mutual one, reached in the same spirit of close friendship and respect for one another that has been the glue of our many productive years together."  He continued, "After a quarter-century, each of us felt the need to find more time for the teaching we all love and are eager to immerse ourselves in some of the vast repertoire outside of the string quartet that we never have had time to perform."
The proceeds from the quartet's Farewell Tour would create an endowment for an ongoing Cleveland Quartet Award, administered by Chamber Music America.