Chamber Music
Magazine
Chamber Music is the only national magazine dedicated to the art and business of small ensemble music. A benefit of CMA membership, it's essential reading for everyone in the chamber music community.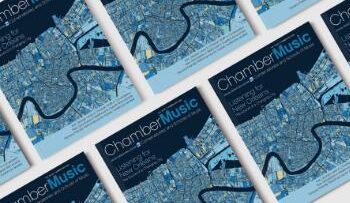 Fall 2018
The pianist and guitarist discuss writing lyrics, foregoing chord charts, and why playing for a distracted audience can...
Fall 2018
The We Have Voice Collective continues to deepen and expand the discussion around identity and power in the performing arts.
Fall 2018
Nathalie Joachim tells the story of Haiti through the songs of its women.