Bryan Young Appointed as Board Chair of Chamber Music America
The organization also welcomes six new members to its Board of Directors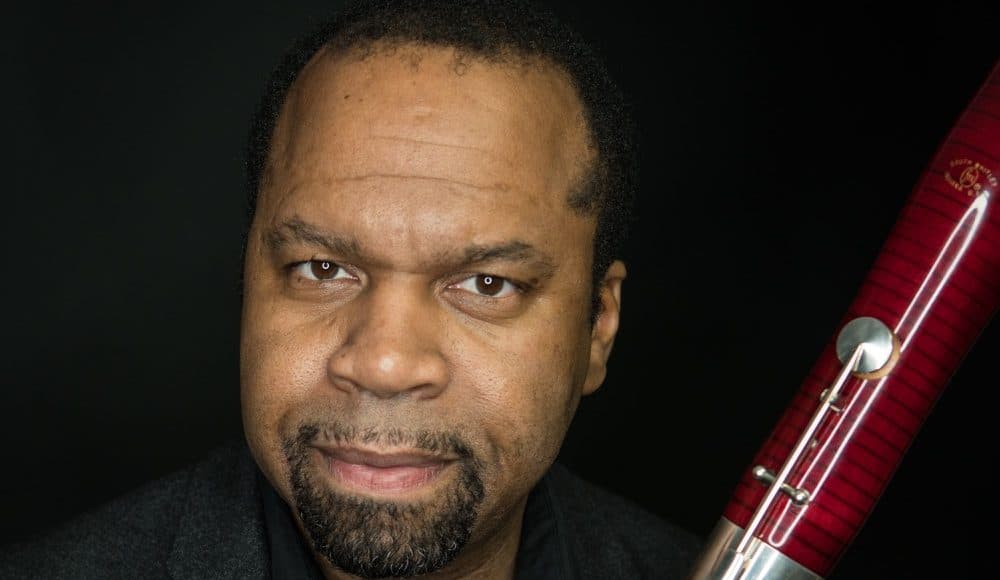 On behalf of Chamber Music America, the national network for small ensemble music professionals, CEO Kevin Kwan Loucks announced the appointment of Bryan Young to serve as the organization's Board Chair. Young, a bassoonist and co-founding member of the Poulenc Trio, succeeds cellist and educator Mimi Hwang, who, upon completing her three-year term, will move to the role of the continue to serve as Vice President.
Since joining CMA as member nearly 20 years ago, Young has held leadership positions within the organization, including most recently as Board President. In addition to his active touring schedule with the Poulenc Trio, Young performs as principal bassoonist with the Baltimore Chamber Orchestra; is on the faculty of Peabody Conservatory; and founded Intertwine Systems, a healthcare-focused software company. In his new role as Board Chair, Young will lead CMA's board of directors, support its membership constituency, and work closely with Loucks to further the organization's mission to develop, strengthen, and advocate for the small ensemble music field.
"As Chamber Music America has evolved, so, too has chamber music itself," says Young. "And in the face of today's challenges, I'm inspired by our industry's resilience, creativity, and adaptability in continuing to make and share music. At its best, CMA represents that spirit of creativity, fostering collaboration and innovation in communities across the country. I look forward to the journey ahead in bolstering our position as a guiding light in the field and for our constituency."
Says Loucks: "I am thrilled to welcome such a brilliant and innovative figure to the position of Board Chair. Bryan's steady hand and deep commitment to furthering our field will be invaluable assets as we continue to shape CMA's bold future. I am grateful for his counsel and look forward to seeing the work that develops in coordination with CMA's vibrant and passionate board of directors."
Six outstanding representatives from the fields of music, law, and business have also joined Chamber Music America's Board of Directors:
Juliana Han: Corporate Counsel, Amazon Web Services (AWS) / Co-Director, Piedmont Chamber Music Festival
Edward Kim: Project Leader, Boston Consulting Group
Nicholas Phan: Tenor, curator, educator / Artistic Director and Co-Founder, Collaborative Arts Institute of Chicago
Sophia Contreras Schwartz: Deputy General Counsel, Nextdoor, Inc.
Daniel Seeff: West Coast Director, Herbie Hancock Institute of Jazz
Dwight Trible: Executive Director, The World Stage Performance Gallery
CMA recognizes outgoing board members Lecolion Washington, John Bierbusse, and Etienne Charles for their contributions to the organization and the small ensemble music field. They completed their terms this June. Flutist and executive director of Chicago Youth Symphony, Jennie Oh Brown, succeeds Washington as Board Treasurer.
Touring the US and internationally as bassoonist and co-founder of the Poulenc Trio, Bryan Young also serves as the principal bassoonist of the Baltimore Chamber Orchestra and has performed as soloist with the Baltimore Symphony and the National Symphony Orchestra. The Washington Post wrote that Young's "dances with a lightness and grace uncommon for his instrument;" while the Baltimore Sun has praised his "particularly beautiful playing, technical agility and understated elegance."
As a musical collaborator and chamber musician, Young has toured and performed with violinist Hilary Hahn; clarinetists Alexander Fiterstein, Anthony McGill, and David Shifrin; soprano Hyunah Yu; Guggenheim-winning poet Lia Purpura; and appeared with legendary jazz-leader Cab Calloway in his final performances at the Kennedy Center in Washington. Young has premiered works written for him by composers Megan DiGeorgio, Octavio Vazquez, Steven Gerber, Thomas Benjamin and David Fetter, in addition to more than 30 new works he co-commissioned and premiered with the Poulenc Trio.
A sought-after educator, Young has been invited as a featured guest lecturer at prestigious universities across the country, and he is currently on the faculty of the Peabody Conservatory. He is a recipient of the Yale Alumni Ventures Grant and the UNCF Award for Excellence.
In addition to his musical activities, Young founded Intertwine Systems, a healthcare focused software company. As a technologist, Young worked with the State of Maryland in collaboration with the University of Maryland and the Alvin Toffler Institute to develop iPad-based software for cardiologists, and with the Johns Hopkins School of Medicine in conjunction with the government of Trinidad and Tobago to develop new research tools for endocrinologists. Most recently, he served as Principal Group Leader for Artificial Intelligence in Healthcare at MITRE, and is currently a Principal Software Engineer at Expel, a leading U.S. cybersecurity company.
Young serves as President of the Board of the Candelight Concert Society in Maryland and as a board member of the Boulanger Initiative. He is a frequent guest commentator on Maryland's WBJC-FM radio program, Face the Music.
Chamber Music America, the national network of ensemble music professionals, was founded in 1977 to develop, strengthen, and support the chamber music community. With a membership including musicians, ensembles, presenters, artists' managers, educators, music businesses, and advocates of ensemble music, CMA welcomes members representing a wide range of musical styles and traditions. In addition to its funding programs, CMA provides its members with consulting services, access to instrument and other insurances, conferences, seminars, and its quarterly publication, Chamber Music magazine.