Articles
| American Ensemble
Paul Dresher Ensemble:
Hometown Heroes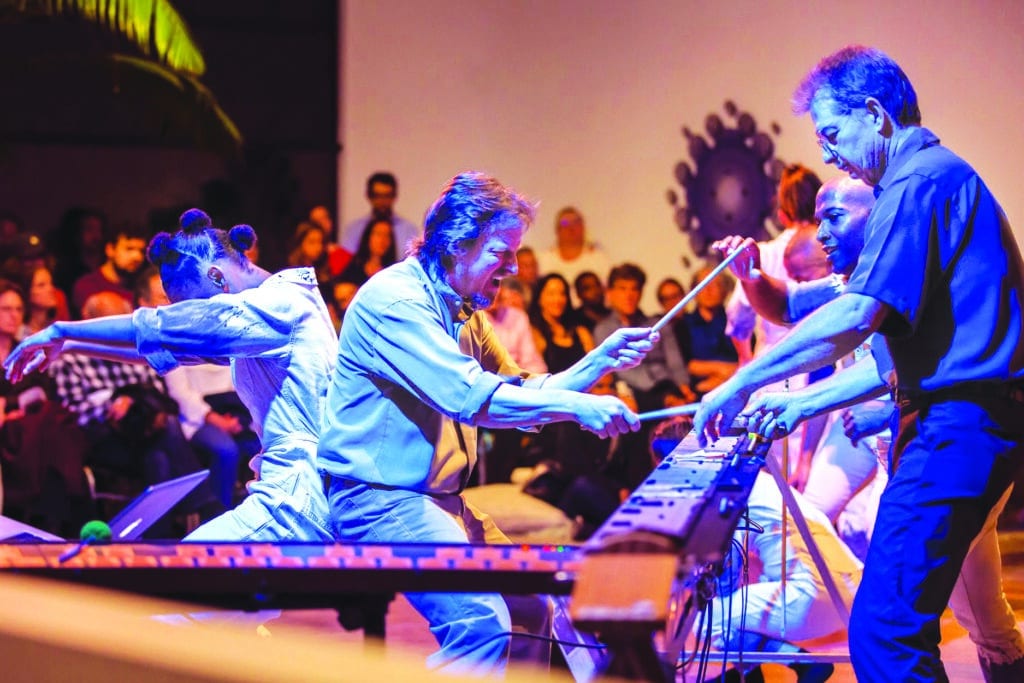 Thinking back to the beginnings of his eponymous San Francisco new music ensemble, Paul Dresher recalls a time when the economic circumstances of his home city were key to the character of its experimental art.
"That was the thing that set the Bay Area apart," the composer and guitarist recalls. "The kind of work that we developed here in the '80s and '90s was possible because space was inexpensive."
Times, of course, have changed. A lifelong Bay Area resident whose eclectic musical lingua franca is informed by the rock and experimental music traditions of the region, Dresher is working overtime to make sure his city's culture of artistic ambition don't die out because of skyrocketing rents. Since the early 1980s, he's leased a space in San Francisco's Theater District, originally to accommodate his ensemble's music-theater and multimedia productions; today, it functions as a state-of-the-art venue, rehearsal space, soundstage, and more.
"I'm someone who likes to make things happen," Dresher says. "When I was a teenager, I was the one who organized the band, got the gig, got the P.A. system, had the truck. Forming an organization felt like a natural outgrowth of my personality."
Following a 1970s spent exploring Terry-Riley-influenced "post-minimalism," Eastern music traditions, and more, Dresher re-introduced himself with the avant-garde monodrama Slow Fire, a collaboration with the actor/singer/composer Rinde Eckert which toured internationally and has been performed 150 times in the US. The politically charged piece found resonances with Dresher's rock heroes, channeling David Byrne's wry Sprechstimme and the wiry prog-rock of King Crimson. 
"I remember vividly being in rock'n'roll bands and just the deep connection when the band is on and the audience is with you," Dresher explains. "I still believe that chamber music can do that."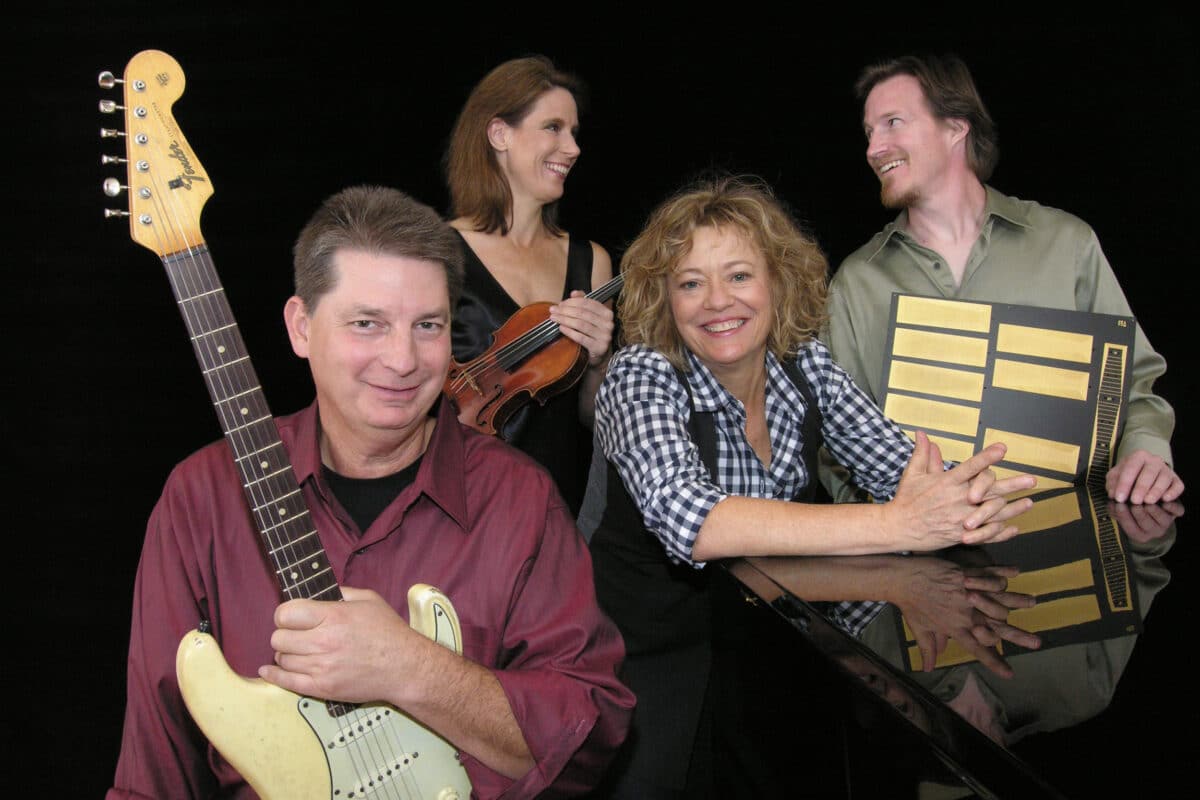 In the early '90s, Dresher circled back to non-theatrical material ("purely music," he specifies). He began to take on commissions for his six-piece Electro-Acoustic Band, and subsequently with the Dresher Davel Invented Instrument Duo—a Harry Partch-like unit for the MIDI age—and his more portable Double Duo. 
These days, the scope of PDE's undertakings extends far beyond productions Dresher himself can participate in. Since 2012, the group has operated a residency program, the Dresher Ensemble Artist Residency (D.E.A.R), which supports, as Dresher summarizes it, "theatrical, movement-based, opera-based, electronic and large-scale percussion music" from early-to-mid-career artists.
During Covid, Dresher's studio has opened its doors to the likes of the San Francisco Contemporary Music Players, Opera Parallel, Berkeley Symphony, and the San Francisco Chamber Orchestra, which filmed live streams and professional-quality video in the space. He also accommodated rehearsals and video tapings for over 150 jazz musicians in San Francisco's Jazz in the Neighborhood program.
"I can't stand to see the studio lay dormant," Dresher says.
But while it's hard to imagine the group willingly leaving behind its building in the Tenderloin, Dresher knows it isn't a long-term solution. Before retiring, he hopes to partner with a few other organizations to buy a building for the group's use, which could support a broader variety of programs. 
"It may not be possible, but it's the only way to sustain us in the long term," Dresher explains. "We want to be a hub of creativity in all of the performing arts."