Articles
| American Ensemble
Julia Keefe Is Setting the
Record Straight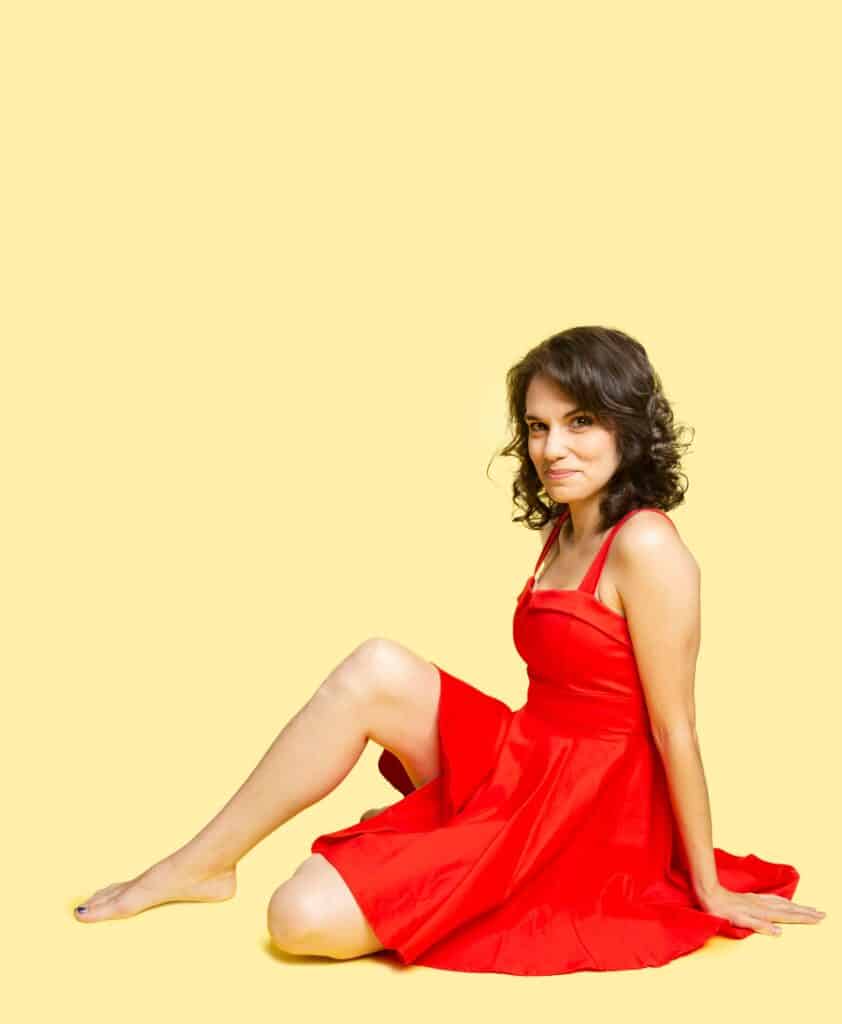 Julia Keefe's introduction to jazz came at the young age of four, when she and her family were living for a short time in Maryland. The Nez Perce singer, musician, and actor recalls a periwinkle-colored CD box set of Billie Holiday's Decca recordings and being drawn to the dark and serious tone of the music. "I remember hearing this song called 'No More,'" she recalled. "It's odd for a four-year-old to latch on to it." But the tune lingered in her memory, following her all the way back to the Nez Perce reservation in Idaho, where she lived until she was 11.
After Billie Holiday came Mildred Bailey. "I got hip to Mildred Bailey in high school," says Keefe. For decades, Bailey was misidentified as a white singer, when in fact she was Coeur d'Alene, a Native American tribe from present-day Idaho. For over a decade, Keefe has been working on getting Bailey, one of the first women to sing in front of a big band, into the Jazz Hall of Fame. Not only do jazz aficionados regularly overlook Bailey's Indigenous heritage, this important jazz legacy is largely unknown within the Indigenous community. "We as Indigenous people can say, we have a place here," says Keefe.
And Indigenous people do have a presence in jazz today. Keefe has recently undertaken an exciting collaboration with Delbert Anderson, a Navajo trumpeter based in Farmington, New Mexico. Keefe was connected to Delbert via a mutual friend and fellow Indigenous musician. Their first meeting on Zoom—intended to be a short meet-and-greet—stretched to an hour-and-a-half. "We nerd-ed out on jazz really hard," Keefe recalls. 
The two have collaborated on two projects thus far: The Blue Desert Virtual Tour, which took them to three different venues with three different bands (one of which was Keefe's band, featuring original music); and Welcome to Indian Country, a collaborative performance incorporating songs and stories. At the latter, where the two first met in person, they performed Kaw/Muscogee saxophonist Jim Pepper's "Witchi Tai To." "We hit all of the same notes at the same time; we synced up perfectly. It was one of those magical moments," Keefe remembers fondly. 
The two young Indigenous musicians have more exciting endeavors in store, including the creation of a touring all-Indigenous big band. They hope to gather 13 musicians for the ensemble; so far, they've secured 10. The concept is not without precedent: groups of this type date back to the Indian boarding school era, possibly one of the few bright spots to come out of this period. Native kids came out of these schools with knowledge of Western music and instruments. "There were Native big bands on reservations and there were Native small ensembles," Keefe points out, using the example of a band from her own Nez Perce tribe, The Lollypop Six. 
Keefe speaks to the history of jazz with the intelligence and grasp of a scholar much older than her 32 years of age. Her goal: to not only make her own mark in jazz, but to share the contributions of the First Americans to this uniquely American art form as widely as she can. Keefe is adamant: "We have a place in this history, in this genre, in this legacy."